New Years Resolution Tag
I discovered this book tag from Bella @ Bella Blogs Because Books. Definitely check her out and her answers for this tag! Now onto my resolutions!
1. An Author I'd Like to Read (that I've Never Read Before)
Sarah J. Maas, author of the Throne of Glass and A Court of Throne and Roses series. I've heard nothing but great things about this series. Yes, I want to read it but I have to clear my ARC shelf before I even think of touching the series. *Sighs* Soon, Throne of Glass, Soon.
2. A Book I'd Like to Read
Have you seen my "To Read" List on Goodreads? Here's a picture:
Scary part is, it keeps growing every day and I'm always looking for more books to add. But there is one recently released book I'd love to get my hands on and that would be Roseblood   by A.G. Howard. It's a re-telling of the Phantom of the Opera and the cover of the book is absolutely breathtaking! If I had to narrow it down to one book right now, hands down, this would be it.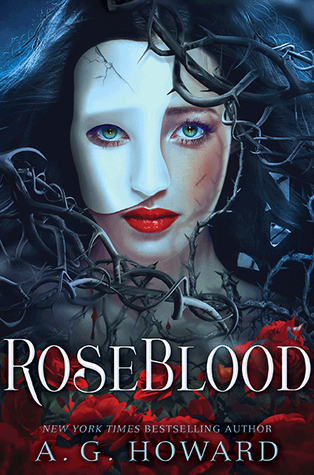 3. A Classic I'd Like to Read
This story has intrigued me since I witnessed Dorian Gray's portrayal by both Ben Barnes and Reeve Carney. I consider it a cautionary tale for those who wish to stay young forever. Yes, there are other tales like this with Dracula and Frankenstein but Dorian is a whole other entity. The fact his soul is contained by a painting while his outer shell in the world reeks havoc proves how high a cost eternal youth can be regardless of being outwardly "young" but dying on the inside. I can't wait to finally read the tale this year!
4. A Book I'd Like to Re-Read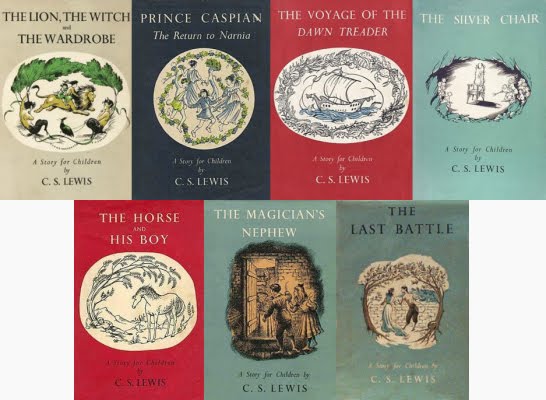 I actually want to re-read a series instead of a book. If you read one of the Chronicles of Narnia books, it is necessary you read the rest. I first read The Lion, The Witch, and The Wardrobe when I was in sixth grade and my teacher suggested I get a head start on it.
Due to the strict household I lived in, I would read it in secret until my father stumbled upon it in my backpack. Surprisingly instead of getting angry, he brought me his personal set of the series he had since he was a kid. After three months, I had read the whole series and fell in love with the mythological world of Narnia. Now twenty-three, there are days where I still miss it so why not re-read the series this year?
5. A Book I've Had for Ages and Want to Read
I have had this book along with it's sequel on my bookshelf for what it seems like forever. I'm always distracted with another book or series and have not had time to get back to it. One of my other goals is to finally read it from front to back and hopefully see the musical adaption as well.
6. A Big Book I'd Like to Read
7. An Author I've Previously Read and Want to Read More Of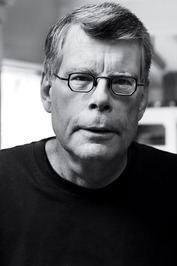 Stephen King.  The "King of Horror" so to speak, but he's written Fantasy and Mystery pieces as well. I have read The Stand, The Shining, Carrie, The Dark Half, and Salem's Lot. Each of his stories are witty, ingenious, and tap into the parts of our brain containing fears we didn't even know existed. I have his books Christine and IT set aside to read this year to dive into when the time comes.
8. A Book I Got For Christmas and Would Like to Read
My aunt gave this to me for Christmas and I have yet to read it. I've read all the hype but skipped the movie. I've slotted to read this in March and can't wait to see what it brings!
9. A Series I Want to Read (Start to Finish)
10. A Series I Want to Finish (That You've Already Started)
11. Do I Set Reading Goals? If So, How Many Books Do I Want to Read in 2017?
12. Any Other Reading Goals?
Aside from reading the books I mentioned and meeting my 77 book goal, I'd like to read more ARC's and other Independent authors' works. There are talented independent authors who deserve to have their books read by readers. They many not reach the bestseller list because they do not belong to a big publishing house, but their stories deserve to be read all the same.
~
I tag all of you readers to do this tag! Don't forget to tag me in your post so I can see your answers!
What did you think of my answers? What do you think of the books and authors I mentioned? Have you read any of these works?
Let me know in the comments below!
Happy Reading!
~C.C.